Duterte is not a man to mess with. More bloodshed is inevitable.

Mindanao is the largest island to the south.

PHILIPPINES – Christians used as human shields in Marawi; women kept as sex slaves by Islamists

Islamist militants in Marawi are reportedly holding more than 100 Christians as human shields, as the government continues efforts to re-take parts of the city, which was taken over by Islamists in May. The "Maute" Islamist group responsible has declared allegiance to Islamic State (IS) and used an IS media outlet to publicise their desecration of a church in the city. Hostages freed by government troops have told harrowing stories of living under Islamist rule. According to a Philippines Army spokesman, women have been kept as sex slaves, while civilians have been forced to search houses to find gold, money and firearms for the militants. President Rodrigo Duterte has vowed to defeat the militants; previous governments had pursued a policy of appeasement with Islamists.

From Daily Mail and Gospel Herald 
VOICE OF THE PERSECUTED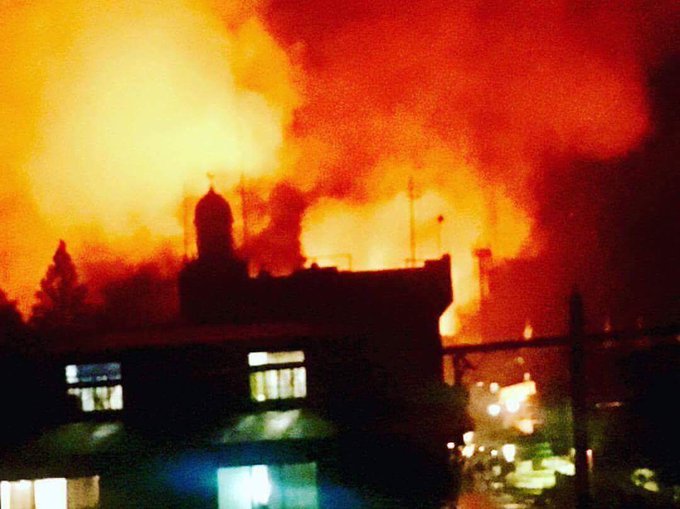 (World Watch Monitor) UPDATE (25 May): Nine Christian civilians were reportedly shot dead at a militant-run checkpoint in the besieged city of Marawi in the southern Philippines on Tuesday (23 May).
Filipino news site GMA News Online – one of the biggest news and public affairs networks in the country – reported that local residents identified the nine as Christians, saying they had been pulled from a truck, had their hands bound and then their bodies riddled with bullets and left in a field.
This latest update comes as a Catholic priest and 13 other Christians are still reportedly being held by the Islamists, who have laid siege to the city, setting fire to buildings including a cathedral and Protestant-run college, and erecting the black flags of ISIS.
Reuters reports that the militants have been using the hostages as human shields, and have contacted…
View original post 1,037 more words